I spend a good portion of my waking hours on "marketing." Marketing clients' homes, marketing "me" to earn more clients, reading books and articles about marketing, following influencers and keeping my finger on the pulse of what's new and what's next in real estate marketing…
Marketing, marketing, marketing.
You'd think after spending all that time in marketing world I'd be some kind of expert, I'm not. But what I know is this…
Marketing is about telling a story, done well, it delivers a promise of sorts. Marketing is telling a story and making a promise that the story told is real.
Marketing tells the story of the work I do, marketing tells the story of the homes my clients are selling…and the promise made is that who I am as an agent, and what this house has to offer matches the stories told. A home is sold and a client is earned when the house is visited, or the agent is met, and the promise made in the story is kept. So what are real estate agents and home sellers to do? What should the marketing look like? How can they tell their story and keep promises?
My answer…
Put your best real forward.
What does that mean? "Put your best real forward?" Let me show you…
Real.
This is me…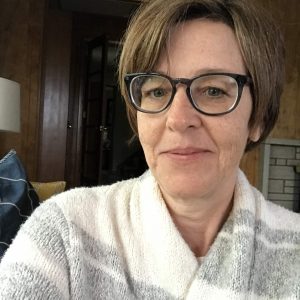 This is my house…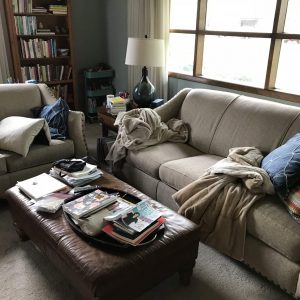 There's nothing wrong with me in my favorite cozy sweater with my glasses on and make-up off. And my house? Well, this is my favorite spot and it gets a little out of control with my cozy blankets and way too many notebooks. Truth is, I do a good bit of important professional "realestating" in my cozy sweater in this very spot of my house, amid my books, blankets and too many notebooks.
But from a marketing perspective, if I were looking to attract clients, or if I was selling my house, let's be honest, this wouldn't cut it. It's real alright, but it's not best real.
Best.
My office hosted a "New Headshot Day" a couple of weeks ago. I signed up. I needed a new headshot. I liked mine…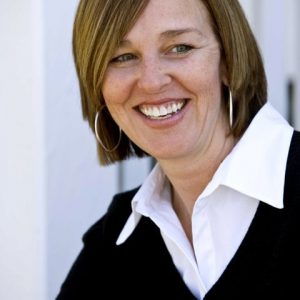 But this photo is seven or eight years old. My face has melted some since then. I have more wrinkles now and a gobble chin has shown up since this photo was taken. I don't want to meet a potential client in person for the first time, one that's seen this face on a website or postcard and hear them say…"I didn't recognize you, you look so different than your picture." I like that old headshot; it might be my best photo ever, it's just no longer real. 
Best Real.
I considered a blazer for "New Headshot Day." Would a blazer tell the story of the important professional "realestating" I do? I don't know, maybe it would have, but I don't wear blazers…I wear blue jeans. So I bagged the blazer idea and spent an extra twenty minutes getting ready…took my time blow drying my hair and putting on my make up. I put on a pair of jeans and spruced up with an ironed blouse. It was "Headshot Day" so I put my best real forward.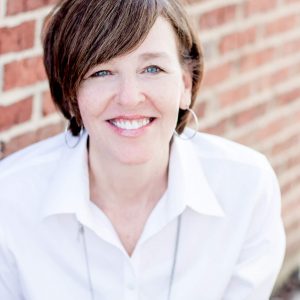 Maybe your house is like mine, strewn with too much cozy and notebooks. Or maybe your kitchen is dated like my more wrinkled than it used to be 2018 face. You can't completely change what's real, but you can put your best real forward. Simple staging can draw out the best real features of a home and can jazz up even an outdated kitchen. And cleaning up and sprucing up can do wonders! My house isn't for sale, but you can bet if it were,  I'd show off its real gorgeous picture window, and I'd show it off with professional photography because it would deserve nothing but the best.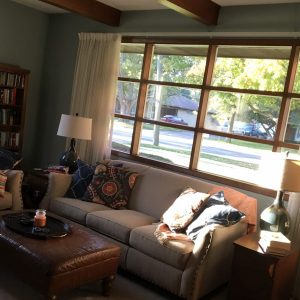 Put your best real forward.
 How will buyers find the perfect just for them house? Clients find the just right for them agent? Marketing helps them find what they're looking for. Some awesomely professional agents sport blazers and some equally great agents do their best important work in blue jeans. Every house has something real to offer. Every house is the perfect house for someone, every agent is the right agent for someone. They just have to get their stories straight and keep their promises…and they will if they put their best real forward.
Marketing…Put your best real forward.
The Amy Curtis Group keeps it real…best real. When you're ready to move, give us a holler.